Over 20 years of experience in the shipment of international packages
Door-to-door shipments made easy
Luciano Shipping specializes in the shipment of door-to-door packages from the United States to the Dominican Republic, offering clients the opportunity to ship these packages directly to their destination and in record time to the Dominican Republic. Luciano Shipping is a pioneer company in the shipment of consolidated cargo and vehicles.

Delivery
Anywhere in the Dominican Republic, no matter where you are.

Purchase
Anywhere in the United States and get it delivered to the door of your home or office.

Sign Up
Free of charge and get a P.O. Box in the United States starting from $0.00.
Experience
We are a leading company with over 20 years of experience in the shipment of cargo from the United States to the Dominican Republic. We have highly qualified staff for the proper handling of your packages.
No Intermediaries
Luciano Shipping has complete control of the shipment process. We do not depend on third parties for any of the required steps in the process of exporting or importing air or sea freight.
F.M.C. Approved
We offer loose cargo and complete containers. We are certified by the F.M.C. (Federal Maritime Commission) and comply with all laws and agreements for international cargo.
Guaranteed Delivery
We guarantee that your shipments will arrive at their destination satisfactorily within a span of 20 to 30 days. Our staff in the Dominican Republic will ensure timely delivery.
Free P.O. Box
Sign up on Luciano Shipping and get a physical address in the United States free of charge to ship your purchases.
Delivery to anywhere in the Dominican Republic.
Tracking of your purchases online.
Consolidation of your purchases.
Shipment of vehicles.
What Customers Have To Say
Testimonials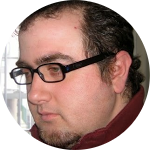 This is an amazing company to ship to Dominican Republic. Everybody that works here is very professional. Had an awesome experience with them and will gladly recommend them.
Mark Bertran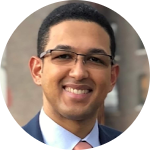 After contacting multiples shipping companies to send my equipment to the Dominican Republic, I found Luciano Shipping to be the most attentive and professional one. They responded quickly, quotation was fast and accurate, and the service, in general, is great. I recommend Luciano Shipping to anyone who wants a hassle-free shipping experience.
Raymond Siri
Door-to-door shipments to the Dominican Republic
At Luciano Shipping, you will experience the service of highly qualified staff with over 20 years of experience handling international cargo, who can help resolve any questions, issues or estimates regarding your purchase or shipment.
With your comfort in mind, we have offices available in New York, Miami and the Dominican Republic, where you can pick up your packages personally or get them delivered to your residence by our staff.
Our Locations
Email: [email protected]
Address: Santiago, DR. Highway Duarte, KM 1, 1/2 behind the Bomba Coastal
Hours: Mon-Fri: 8am – 6pm
Email: [email protected]
Address: 3440 Bailey Avenue Bronx, NY 10463
Hours: Mon-Sat: 8am – 6pm
Email: [email protected]
Address: 8433 NW 68th St, Miami, FL 33166
Hours: Mon-Fri: 9am – 5pm